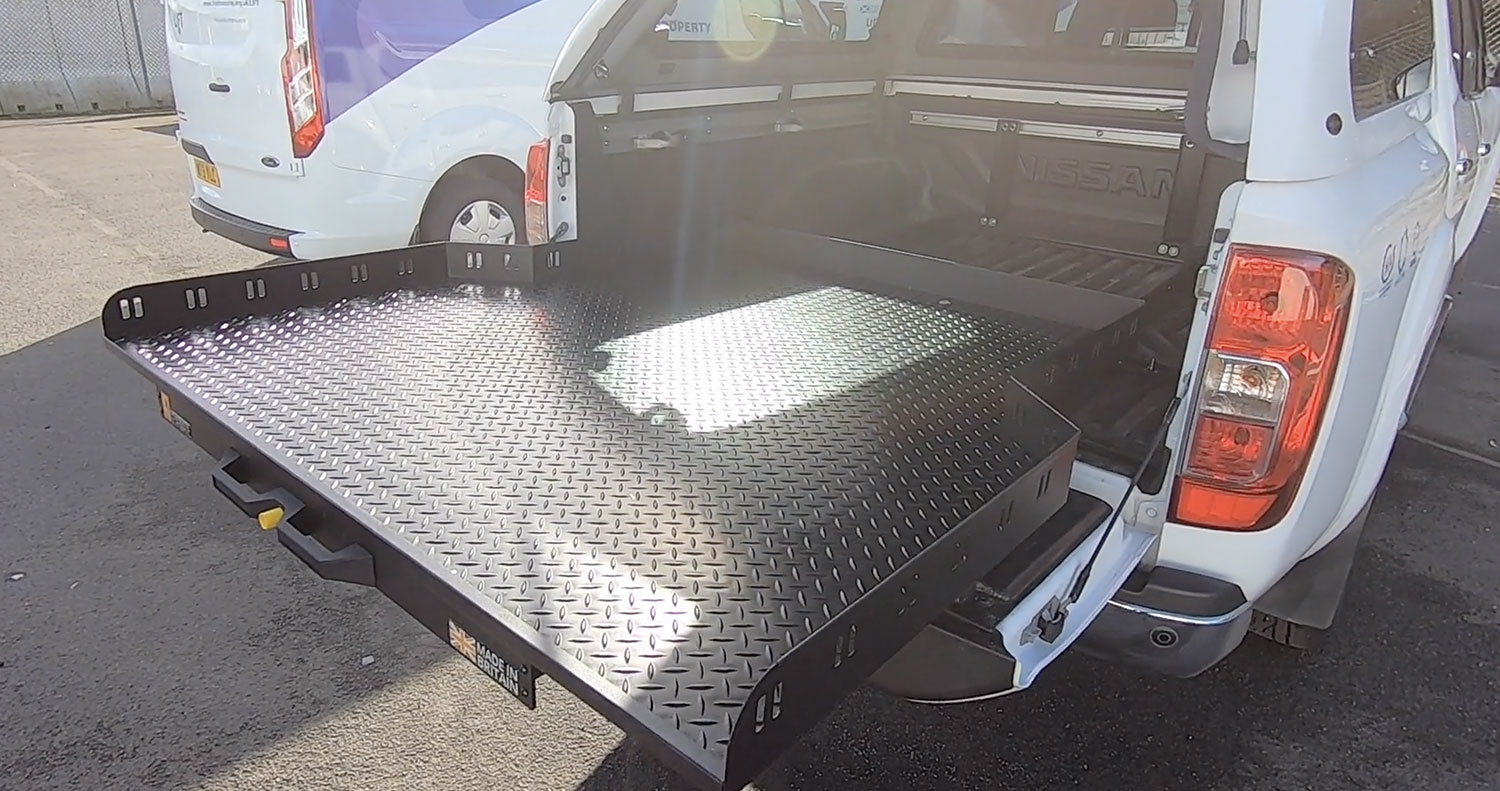 Nissan Navara Double Cab with a Gearmate T-Slide, Sliding Cargo Floor installed.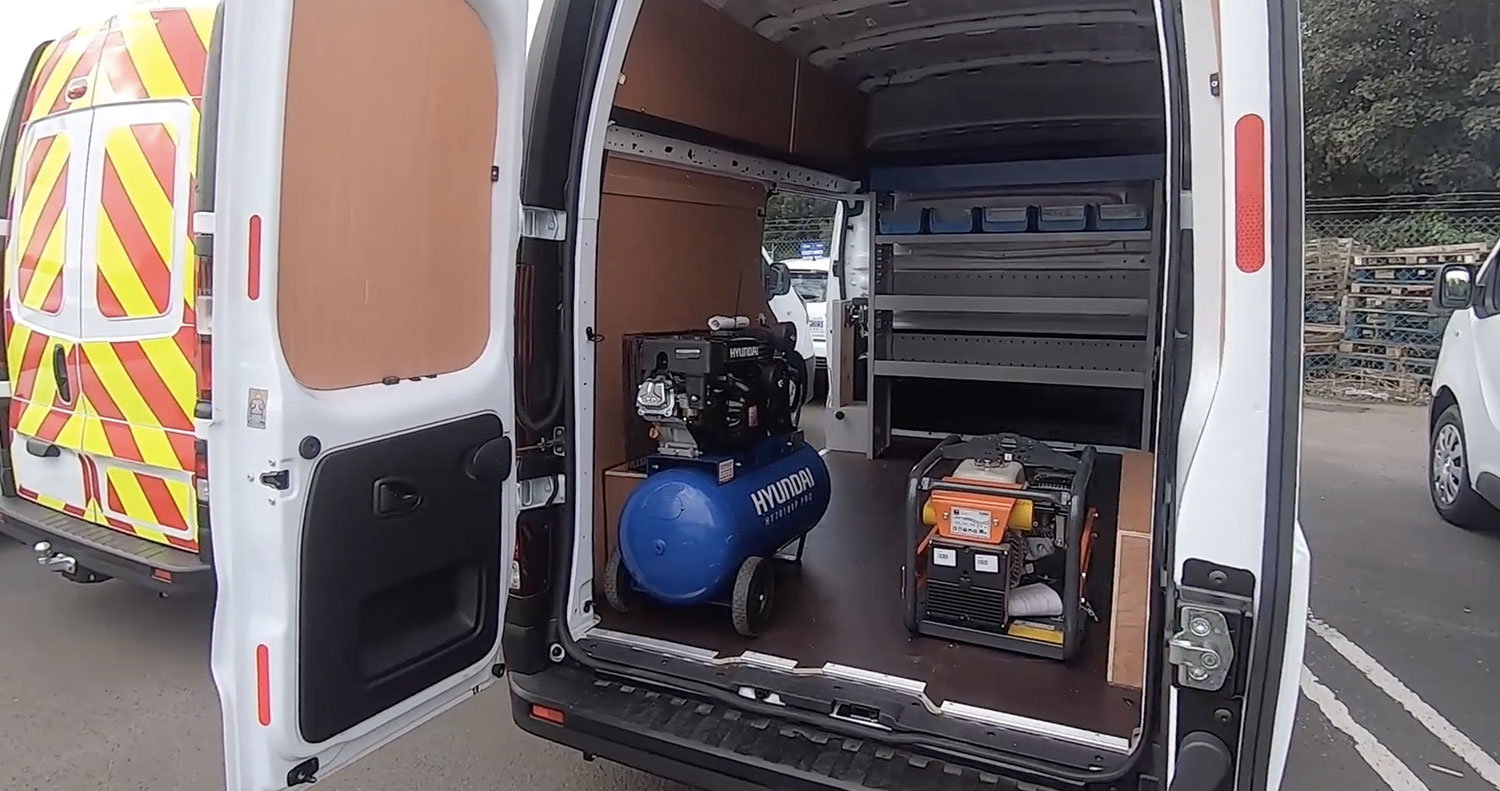 Installation includes: Rear door chevrons in Chapter 8, Reg' 65 Roadside Compliant Material. Reg 65, Beacon and front grill Strobes. Tow bar Shelving units with fold out vice bench Lining with Fin-Dec floor Compressors and generators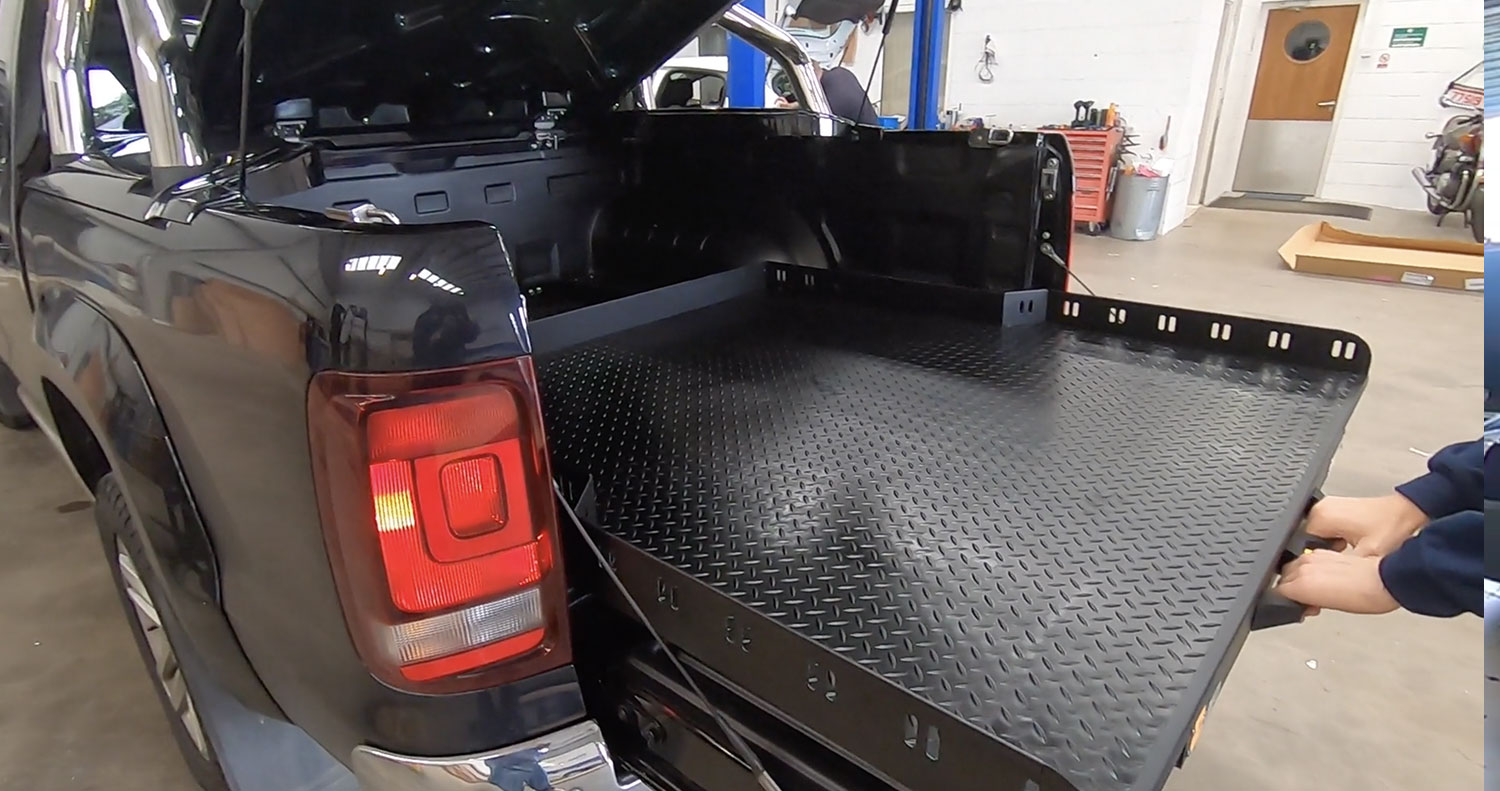 Sliding load floor in a Volkswagen Amarok Pick-up for Westlin Group. This is a Gearmate Product which fits directly into the existing lashing points of the vehicle.